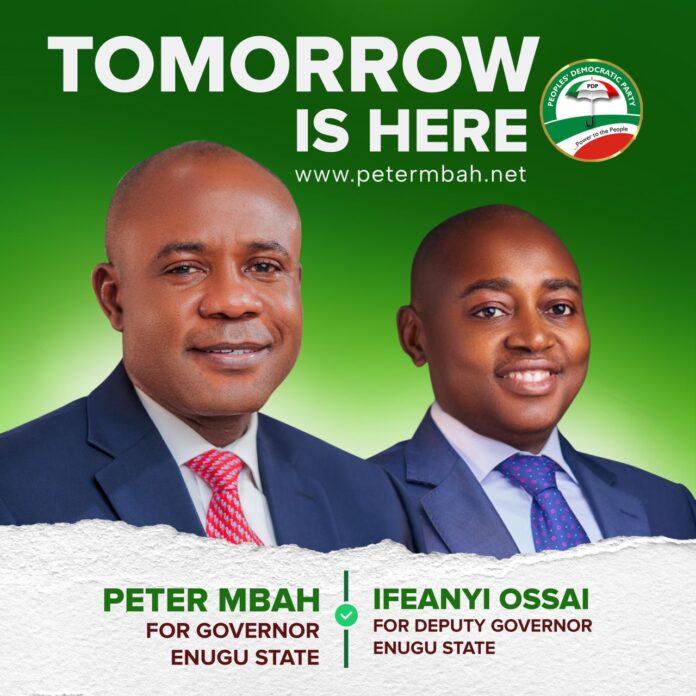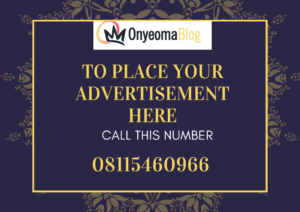 By Dr Hyginus Eze
After Peter Mbah emerged the PDP Guber Candidate for Enugu State on May 25, 2022, a lot of feathers were ruffled. It was expected and even normal. For a position of such high prestige, pre-primary election lobbying was understandably intensive – aspirants marshalled out both human and material resources to curry favour from the PDP leadership. In the end the mantle fell on Peter Mbah.
In the run-up to the primary election, Peter Mbah's camp had demonstrated extra-ordinary magnanimity towards the opposing camps – no brickbats, no name-calling, no fights. Engagements, essays, arguments from the camp were purpose-driven. It was strictly an eye-on-the-ball and no-room-for-distraction approach to lobbying.
But what most people have found very touching is the extensive post-primary election fence-mending engagements by Peter Mbah in the wake of his victory. Arm in arm with his Deputy, Ifeanyi Ossai, they have toured all the 17 LGAs in the State. They have just one message for Enugu people: hope. And it is hope constructed on a clear vision of unprecedented economic quantum leap.
Clearly, the message has percolated. Even those who were sitting on the fence before now have accepted the inevitable and joined the train. It was evident at Igbo-Eze North and South LGAs, I saw it at Nsukka LGA, and I saw it at Udenu. At Udenu, folks were so captivated by Mbah's economic agenda and job creation strategy that on more than three occasions his presentations were interrupted by standing ovations. Listening to Peter Mbah is like sipping sweet wine. In less than one month, Mbah toured every nook and cranny of the State, and provoked an osmosis of ideas unprecedented in our political history.
Today, the only person, who can rival Peter Mbah in the South-East, in terms of economic brilliance is Peter Obi. The two Peters had been exposed to the best schools in the world, and are conversant with current ideas on Developmental Economics.
Read also BIANCA AT 55: Monday Diamond Foundation Celebrates Her Matron, Bianca, Describes Her As The Pride Of Igbo Women.
It is with Peter Mbah that the desire to explore the minerals locked beneath the greeny hills of Enugu has gained urgency; it is with Peter Mbah that political pre-election camp fights lost momentum and attention shifted to discourses on Dormant Assets such as oil shale, gas, glass sands, limestone, ironstone, clay minerals; it is with Peter Mbah that hope beckons once again that Enugu may join oil producing States with the attendant consequences on IGR and derivation revenue; it is with Peter Mbah that strategies for an economic leap have taken the front burner in Enugu politics.
Something fundamental is happening in Nigeria. The Nigerian masses are waving away the days of political emotionalism and ushering in a new threshold, where capacity and track records will become the touchstone of political choices. Those who would want to tickle us with sentiments about family and cultural ties should go back to the drawing-board.
A new age has sneaked upon us! A new era is here! So, don't tell me you started politics with Nnamdi Azikiwe, tell me what you have achieved since the days of Nnamdi Azikiwe, don't tell me about our family ties, tell me about your contributions to community developments, don't tell me about our cultural ties (those are not so important because our destines are more collective than individual), tell me about your precendents of life-changing impacts, don't tell me about your competence without giving me examples for competence is action, not abstraction.
But there is a candidate, whose competence is anchored on verifiable examples: he is Peter Ndubuisi Mbah. Peter Mbah catapulted Pinnacle Oil and Gas from what the philosophers refer to as an existential vacuum to the best and first-ranking company in Oil and Gas in Nigeria. In a space of fourteen years, he leapfrogged Mobil and Oando to command 25% of the entire shares in Oil and Gas!
Sounds like a miracle, doesn't it? But you will hear of more economic miracles. Ndubuisi Mbah runs a company with, arguably, the best Customer Care in Nigeria. Mbah has the largest Oil Tank Farm in Africa. If this is not competence, then I don't know what is! Peter Mbah was once voted one of the ten most outstanding Commissioners among thousands of Commissioners in Nigeria.
If, in truth, we desire competence, economic development, and job creation, we must tie Peter Obi and Peter Mbah together. They are the real birds of a feather. In tying together these two economic gurus – Obi and Mbah – party aside, we are making a solemn declaration to use our PVCs to deliver judgement on political opportunism. Our future transcends the narrow limit of party and party affiliations.
It is time to steer clear of politicians who target our emotions. We must stay clear of politicians who are on revenge and vengeance. Their agenda is not about the economy or development or employment, they are pursuing a political vendetta, they are after a pound of flesh. And like a spotted hyena baying for blood they are just content to extract vengeance and no more!
God bless Mbah/Ossai! God bless Enugu State! Tomorrow is Here!