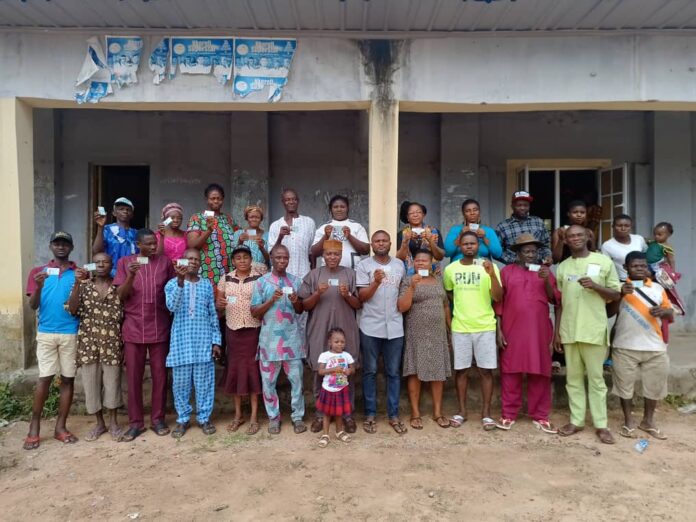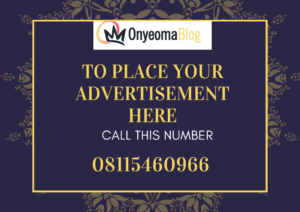 Members of PDP Nkerefi Ward 1 have decided to change the narrative by attending their monthly ward meetings with their PVCs. This they said was ready and willingly waiting to vote for Dr. Peter Mbah for Governor of Enugu State.
The meeting held on 20th August, 2022 was full of excitement as the leader of the ward, Engr. Mike Ogbuekwe asked all members who came to the meeting with their PVCs to come out for a special threat and a group photograph.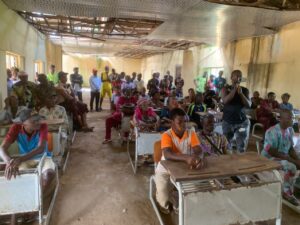 Engr. Ogbuekwe, the Convener of Ije Awele Movement stated that this politcal era is not business as usual, consequently all members of the PDP must play what he called "smart digital politics".
Engr. Ogbuekwe called on all Nkerefi citizens to support Dr. Peter Mbah for Governor, not because he is from Nkanu East, but because he has an economic blueprint that is sound and detailed to the granular to move the economy and people of Enugu State to exponential growth.
Read also  SSANU, NASU Suspend Strike After Meeting With Education Minister
The Chairman of PDP ward 1 Nkerefi, Jacob Offia, welcomed all members and encouraged them to be steadfast in their commitment. He stated that Nkerefi has benefited from the PDP government, hence the need to work harder to gain all that Nkerefi deserves for democracy.
The Councillor of Nkerefi Ward 1, Engr. Ifeanyi Aniwogbu thanked all members for their dogged commitment. He encouraged all to work for the emergence of Dr. Peter Mbah as the next Governor of Enugu State.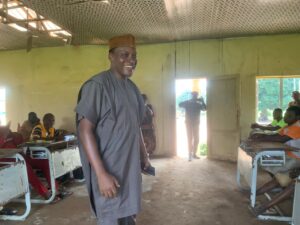 The former administrator of the Nkanu South Development Centre and DG of Friends Initiative, Hon. Cornelius Edeh, equally stated that Nkerefi of today is better than Nkerefi of yesterday. Therefore, he invited youths to participate in the political process for the growth of Nkerefi.