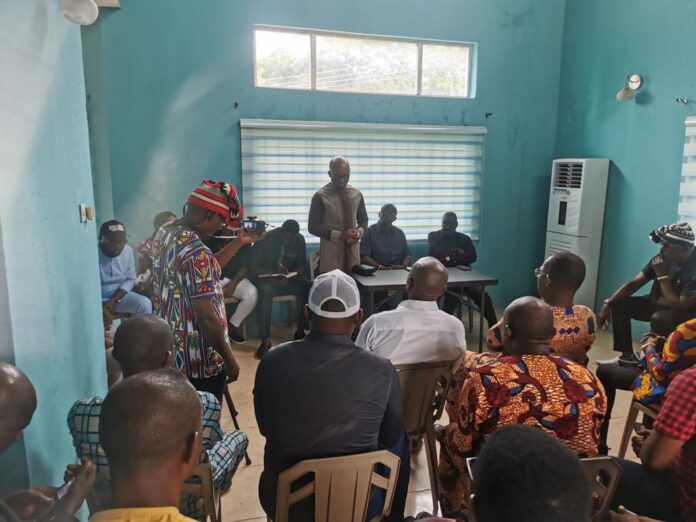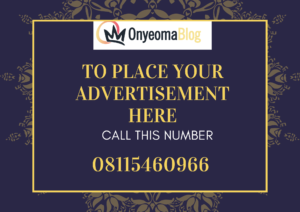 As the date set for the Peoples Democratic Party gubernatorial primary election draws near, a leading contender for the position of Governor of Enugu State, Dr. Kingsley Udeh, Esq., has paid glowing tributes to the Governor, Rt. Hon. Dr. Ifeanyi Ugwuanyi, and expressed his readiness to meritoriously serve as Governor when elected.
Udeh, 41, made the call, Friday, when he paid a visit, as part of his consultative strategies, to the state executives of the party led by Hon. Augustine Nnamani.
Dr. Udeh, a Lawyer, Notary Public, scholar and development expert with international experience spanning close to two decades, explained that he believed in rendering service to the society and doing charitable deeds without publicity and fanfare.
He described Governor Ugwuanyi as his mentor and a man who gave him the opportunity to be in Government, thereby providing the fertile ground that saw to his emergence as an aspirant of the party.
"I have come today to appreciate and thank the state executives of our great party. Without PDP, there would not have been the administration of His Excellency, Rt. Hon. Dr. Ifeanyi Lawrence Ugwuanyi in Enugu State. It is political parties that run for elections in Nigeria.
"So, I am here like one of you, because I recognize that you as the party, are the 'engine' of our politics.
"Our Governor appointed me as a Senior Special Assistant on Development Aid in 2017. Then, in 2019, he appointed me as his Special Adviser on Education.
"Apart from these, my governance experience as an international development expert is close to twenty years. I have also lectured at the Nigerian Law School and in Baze University, Abuja.
"I'm currently a Visiting Senior Lecturer at the Law Faculty of the University of Nigeria, Enugu Campus, my Alma mater, where most of my services are 'pro bono'. This is because I believe in service and giving back to the society.
Read also Enugu Amazed As Governorship Aspirant, Capt. Evarest Nnaji [Odengene] Constructs 5.4km Road
"I also studied in the University of Nottingham, UK, for my Master's degree and in University of Stellenbosch, South Africa for my PhD. I have given something back to all these communities, that is in line with my character and upbringing. Till date, I still hold an academic position in the University of Stellenbosch, South Africa, as a Research Fellow, where I undertake scholarly work to support the school.
"Apart from this academic work, I have been a development consultant for many years. I have consulted for UNICEF, UNDP, World Bank, African Development Bank and I still consult for the Nigerian Governors Forum.
"This consultancy work, in the area of public procurement, public finance management and public policy has made me experienced working in all the states of the Federation, and I'm still consulting for the Federal Government"
"Our Governor mentored me and I have learnt well. I shall be consolidating on his legacies, especially that of peace and development, since both are sacrosanct for good governance", he noted.
Reiterating his commitment to public service, something he described as being ingrained in him, he said "I am a servant, that is the way I was brought up. I now want to serve the party and the state in another dimension.
"I believe that once something is agreed upon as a family, it should be adhered to. I believe there is zoning in Enugu State for the office of Governor and that it is the turn of Enugu East Senatorial District. I'm from Enugu East Senatorial District and I feel that if I present myself to serve as an aspirant and if I become your candidate and eventually get elected, that I shall serve you diligently as Enugu State Governor.
"I have the experience and capacity for the job. Zoning is only meant for stability. I will not run an Nkanu Agenda, no, I will run an Enugu Agenda. I don't believe in discrimination; Nkanu, Nsukka, Awgu, Agbaja, no. Having lived in different parts of Nigeria and different parts of the world, I believe we are all one".
He recounted how he had been supporting the party structure at the State, LGA and ward levels since he joined Governor Ugwuanyi's Government, through Christmas packages and other means, to the extent of his financial capacity.
"Again, I have the youthful energy. If Government is really about service, not for grandstanding, I believe that I can effectively render this service, if you send me.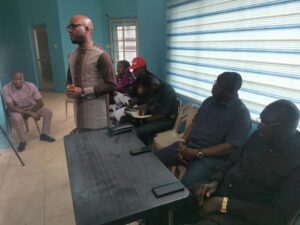 "Today, in France, Macron with his youthful passion for service was returned to office as President, unlike most of his predecessors who served for a single term, owing to the 'difficult-to-please' nature of the French electorates. Just like him, I believe that by the time I'm through with my first tenure, you shall be pleased to ask me to go back for another tenure".
Giving a glimpse of his family background, to establish the moral burden he bears, he recounted that his mother was a teacher and his father served as Director, Public Prosecution in the old Anambra State, Solicitor General, Acting Attorney General and eventually as a judge of Enugu State, before he retired.
He urged the party leaders to rate him and other aspirants from their antecedents and their background.
The state party Chairman, Hon. Augustine Nnamani, welcomed the aspirant on behalf of the party executives, while confirming that Udeh had always served the party with his time, talent and treasure.
"The officials of our great party acknowledge the love and recognition that you have shown the party in the past years. You have always silently supported the PDP Excos at the State, in addition to your LGA and ward", Nnamani said.
Dr. Kingsley Udeh is an alumnus of the College of the Immaculate Conception (CIC) Enugu, holds a Bachelor of Laws Degree from the University of Nigeria, a Master of Laws Degree (Nottingham, Uk) and Doctor of Laws (LLD/Ph.D) from the University of Stellenbosch, South Africa.
He has lectured in the Law Faculties of Baze University, Abuja, and the University of Nigeria, Enugu, as well as in the Nigerian Law School.