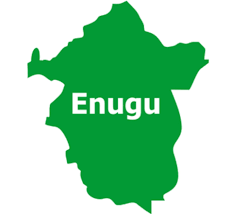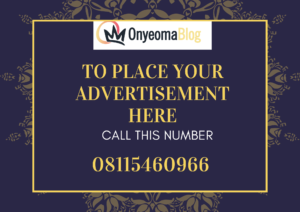 In 1998 when the journey to the current democracy kicked-off, uncertainties surrounded it. There were fears and disbelief among people that it would not be sustainable. But 20 years down the line, we became happy to have embarked on such journey to freedom and participatory governance in spite the myriad of challenges that we are facing as a people. Because the worst democracy they say is the best of any military rule.
In Enugu State in particular, we are happy that our founding fathers choose a right path for us which has resulted to seamless transition of power from one civilian administration to another since 1999 to the present administration. The zoning practice and tradition of rotation of the governorship position and other key executive positions among the three senatorial zones in the State were all well-thought political arrangement that has enthroned peace, political stability and accommodation of various constituent units of the state; and it has by convention translated into an agreement and acceptable political practice in Enugu. It is a truism that the efficacy and bindingness of an agreement does not lie in its form but in its content, so is the case of zoning arrangement in the State.
Zoning has been a phenomenon that started since 1999 and has proved to be a rallying force for those who believe in fairness, inclusivity and equity. By this political arrangement which though not specifically enshrined in the Constitution of Nigeria but does not in any way render void the application of any provision of the same Constitution, the good people of Enugu are not left in doubt as to where a governor is supposed to emerge from at the end of every dispensation, that is, at the end of every eight years as the cases have always been since the return of civil rule in 1999 to date.
Following the established practice, the governorship position will go to Enugu East Senatorial Zone by 2023 when the tenancy of the incumbent Governor at the lion building will expire by effluxion of time. The existing political structures of Enugu East Zone are subsumed into three federal constituencies comprising of Nkanu East/Nkanu West, Enugu North/Enugu South and Enugu East/Isi-Uzo Federal Constituencies.
Read also Abba Kyari Accuses IPOB, ESN For Plotting To Destroy Him, Says Police Report 
The record is there for anyone to see that two federal constituencies out of the three have produced Governor(s) and Deputy Governors at one time or the other. For instance, Nkanu East/Nkanu West Federal Constituency has held the position of Governor and Deputy Governor for eight (8) years in such a quick succession. Also, Enugu North / Enugu South Federal Constituency has produced Governors at a time. From this analysis, it becomes clear and incontrovertible that Enugu East/Isi-Uzo Federal Constituency is the only federal constituency as presently constituted that has not occupied the governorship or deputy governorship position in the zone.
Therefore, if indeed justice, equity and fair play will take preeminence in the determination of the successor of the incumbent Governor, it will be most just, fair and equitable to focus on and also consider Enugu East /Isi-Uzo Federal Constituency in Enugu East Zone that has neither produced a Governor nor Deputy Governor before considering again Enugu North/ Enugu South Federal Constituency; and Nkanu East/ Nkanu West Federal Constituency that have occupied the exalted positions of Governor and Deputy Governor at a point in time irrespective of the dispensation under which it took place.
The stakeholders of the State should focus attention on Enugu East/Isi-Uzo federal constituency and the touch light of equity should be beaming on this federal constituency, if we truly believe in justice and fairness in the zoning tradition. And viewing the zoning tradition with a digital lens of equity, Isi-Uzo is the most favoured in this federal constituency. This is because, Enugu East Local Government which was created around 1996 has had a fair share in the power distribution in the zone over and above Isi-Uzo LGA which was created around 1976. Enugu East Local Government Council has produced two term senator for the zone, speaker of the State House of Assembly and has also enjoyed other key political positions meant for the zone which ordinarily should have been shared between her and Isi-Uzo. That is the truth and fact staring at our faces as we continue to engage in the political discourse of zoning and permutations about which local government council in Enugu East Zone that should produce the next governor. Nkanu East LGA created around 1986 has also produced Deputy Governors for eight years and enjoyed more political patronage more than Isi-Uzo which is one of the oldest Local Government Council in the Zone.
We cannot afford to ignore the principles inclusiveness, equity and fair play in the zoning arrangement in the State. If anyone is going to be a judge among the people of Enugu East Zone, the person should do justice in the case and give judgment in favour of whosoever that deserves it based on the available statistics of power equation in the zone. The consideration should not be on the basis or level of infrastructural development or otherwise of any local government council in the zone.
There is no gain saying that any analysis of Enugu politics from 1999 to date particularly in Enugu East Senatorial District would reveal a high-wire marginalization and politics of exclusion played against Isi-Uzo people in Enugu East Zone which have left Isi-Uzo people to be a weeping child. The good people of Isi-Uzo have been gasping for breath and struggling for survival from political suffocation. Will Daniel come to judgment in 2023?
The political story of Isi-Uzo people is very pathetic and pitiable one such that no man with conscience and blood running in his veins would sleep without seeing that justice is done to them. A historical and defining moment is now that governorship position is expected to be zoned to Enugu East Zone. Thus, if there is any time to pause and reflect on the very essence of zoning and rotation of key political positions in the State, 2023 offers such golden opportunity. The central aims of zoning are to entrench equity and fair play in power sharing; and to ensure balance of power and also to give sense of belonging to every segment of the component units of the system. Isi-Uzo deserve to be given a sense of belong in the zone they belong to.
It is pertinent to note that in the build up to 2023 general election, there are two categories of people to contend with in our avowed commitments to sustain the existing zoning tradition and its essence in Enugu. Firstly, the anti-zoning elements. This category of people is fruitlessly posturing to run a race against the established political order. They hold erroneous view that zoning is undemocratic and also undermines competent leadership. In other words, these conscienceless politicians who are driven by greed and vaulting ambition are canvassing a Free-For-All approach to the governorship contest in the state simply because the arrangement does not presently favour them, ignoring the fact that the democracy that we are practicing and in fact being practised all over the world, is a guided one. If their position and postulations are allowed to gain entrance into our state politics, it will be heralding a dangerous political trend and may spell a doom on Enugu political landscape. The greatest losers might be the people from zone where the leader of the anti-zoning group came from and Enugu North Senatorial Zone with its high numerical strength might be the greatest beneficiary.
On the other hand, we have people that have accepted zoning with one hand and appears to be rejecting the principles upon which it is premised upon. In other words, this later group of people believe in zoning but seems not to like the practice to be anchored on justice, fair play and equity. This category of people is running campaign against equity and fair play in power sharing which are the bedrock of zoning. Some persons or group of people from East Zone and their supporters who are still canvassing support for a candidate from local government council or federal constituencies that had at one time or the other produced a Governor(s), Deputy Governors and/or held other critical elective positions within the zone fall under this second category.
In all , while focusing on Enugu East/Isi-Uzo Federal Constituency, let justice, equity and fair play take preeminence in the choice and determination of Governor Ugwuanyi's successor.