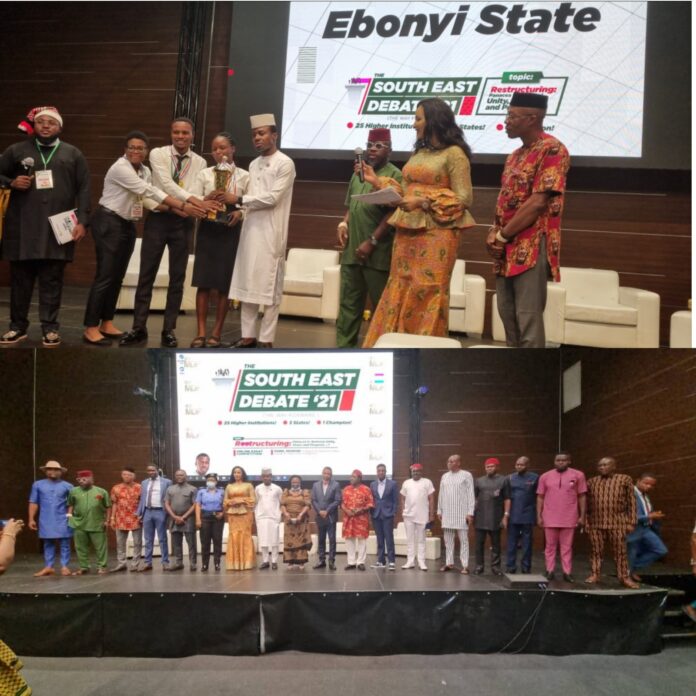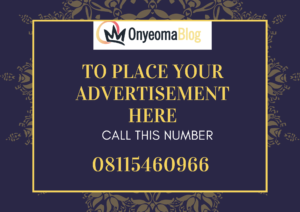 The South-East Debate which is one of the biggest academic event in the South-East so far, took place today, 20th October, 2021at the base event Center Enugu featuring several universities in the South-East.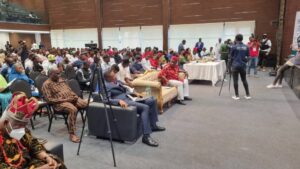 After the preliminary exhibitions, one university each was shortlisted from each state in the South-East and they are: Institute of Management and Technology – IMT, Ebonyi State University,  Federal University Of Technology Owerri, Abia State University and Nnamdi Azikiwe University Awka.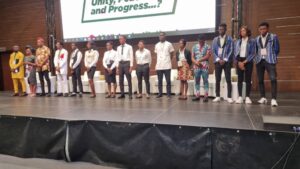 The students that represented these institutions debated on the topic "RESTRUCTURING; Panacea To National Unity, Peace and Progress…?" Either for or against.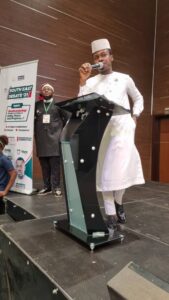 The event featured several leaders across the South-East and few among them are; Nnanyelugo Chidi Aroh – Commissioner for Information, Enugu State who represented the Governor of Enugu state, Rt. Hon. Dr. Ifeanyi Lawrence Ugwuanyi, Hon. Edward Ubosi, Speaker Enugu State house of Assembly,  Chief Ikeje Asogwa,  Chairman ENSUBEB, Mrs Uche Azikiwe, wife of Dr. Nnamdi Azikiwe of the blessed memory, Amb. Bianca Ojukwu, Dr. Ben Nwoye, Dr. Samuel Maduka Onyishi and so on.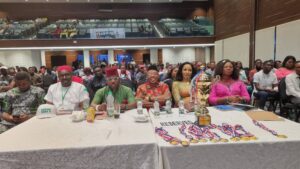 The Convener Comr. Monday Diamond Ani said that the essence of this program is to conscientise the younger generation on the need to restructure this country for the sake of peace, equity, unity and progress.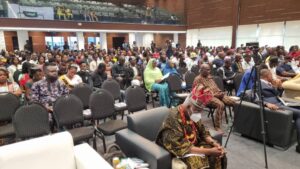 The South-East Debate was highly appreciated by the leaders and they urged for such event to keep reoccurring.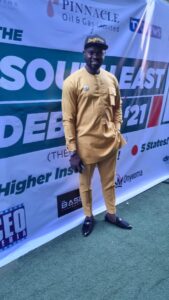 The 5th Position went to Nnamdi Azikiwe University Awka with 104 points
The 4th Position went to IMT 106.5 points
The 3th Position went to Futo 109.6
The 2nd Position went to Abia State University 126 points
The 1st Position went to Ebonyi State University