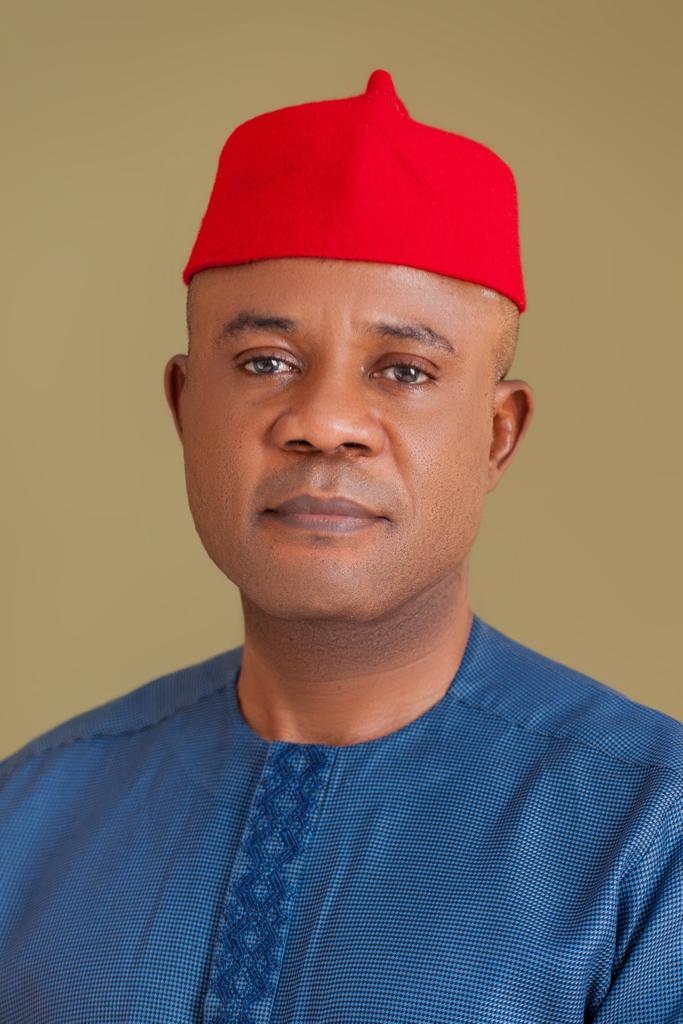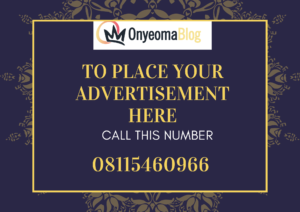 The Peter Mbah Media Organization can no longer keep quiet over the orchestrated and unrelentless attack on our Leader, Barr. Dr. Peter Mbah. It is on record that in the last few weeks, social media war dogs have continued to attack Peter Mbah in an orchestrated and unrelenting manner.
Their sole objective is to prevent a born leader from actualizing his destiny. They want to ensure that he does not become the next Governor of Enugu State.
Unfortunately, they cannot achieve this through social media smear campaign. As the Igbo say, dark clouds do not impede the movement of the sun.
Their smear campaigns are not backed by facts and solid reasons. An analysis of some of their writings reveals only falsehoods and fallacies, perhaps written to satisfy their paymasters rather than the reading public. One of the latest such unfounded attacks is a piece titled: "Enugu 2023: Ahead of PDP Guber Primaries, Group Alleges Plot by Nkanu Peoples Assembly [NPA] to Unleash Massive Media Campaign Against Governor Ugwuanyi.' The authorship of this piece is attributed to Nsukka Forum for Fairness and Equity (NFFE).
According to the writers, "We are aware of plans by Nkanu Peoples Assembly and their leaders to embark on a massive media war against the Governor of Enugu State, to push him to throw his might behind Peter Mbah, the favourite of NPA, as we count down to the governorship primary in the state".
One great irony in the world is that when one is unjustly attacked, the attacker succeeds in only promoting the cause of the attacked. The writers agree that Peter Mbah is "the favourite of NPA", that is, Nkanu Peoples Assembly. In other words, the writers agree that Peter Mbah is acceptable to the people.
If Peter Mbah is the favourite of the people, then he is logically the person the writers should recommend to the Governor. What they seem to hold against Peter Mbah is that he is not from Isi Uzo local government area that was forced into Enugu East Senatorial District. By towing this line of thought, the authors have gone into micro-zoning, the prerogative of those who are from Enugu East Senatorial District.
Granted that the Governor accedes to throwing "his might behind Peter Mba … in the countdown to the governorship primary in the state", is it wrong for him to support the people's favourite? Is this a justifiable reason for the writers to embark on a "massive media war" against the Governor? Or, is it their thinking that the Governor should look for someone who is not the people's "favourite" and "throw his might behind" the person? What is even more intriguing is that they are bent on raising a media war against their own brother Governor.
Read also EFCC Arraigns Lawyer, Six Others For Allegedly Stealing from Deceased Police Officer
They forget the Igbo adage that even if it is a piece of advice that one wants to give to a brother, it should not be done publicly. What advantage do they stand to gain from any attempts to blackmail their brother Governor?
Another piece of a write-up against Peter Mbah is by one Onoyima Ezugwu. In a write-up titled: "When the Servant Dictates to His Master", he says: "It is no longer news that Chimaroke Nnamani has anointed his partner in crime, a hydra-headed fraudster on the trial of anti-graft agencies, to succeed Governor Ifeanyi Ugwuanyi as the next Governor of Enugu State." He goes on to accuse Peter Mbah of being complicit in the alleged looting of Enugu State by Dr. Chimaroke.\, and he concludes by saying: "No sooner did they (meaning Dr. Nnamani and Peter Mbah) leave office than the EFCC came after them. Chimaroke and Mbah stayed close to one year in EFCC custody and were alleged to have entered for a plea bargain before EFCC. Some of Chimaroke's loots were recovered by the EFCC." There is no place he mentions that EFCC recovered any type of loot from Peter Mbah. Granted that Dr. Chimaroke Nnamani has "anointed" him to become the next Governor of Enugu State, were it possible for him to do that, what crime would have been committed? Are all aspirants everywhere in Nigeria not going from place to place seeking for who to "anoint" them?
The same allegation about Dr. Nnamani and Peter Mbah being invited by the EFCC trended on many social media platforms for a long time, including that of Sahara Reporters. Onoyima Ezugwu, active as he is on the social media, could not have missed seeing it. He would have learnt that the Peter Mbah Foundation had long ago denied this accusation, and had even gone beyond that to affirm that the case had long been also dropped by EFCC and by a competent High Court in Lagos. One who wants to attack a person should do research, especially in an age of the Internet, and therefore not peddle allegations that have been legally dismissed.
Finally, on May 10, 2022, The Voice published an article titled: "Peter Mbah: Your 2BN Bribe Cannot Get You Enugu Governorship, Group Tells Gubernatorial Aspirant." The said group is called "The Enugu Patriotic Front". The writers argue that Enugu State people "are too sophisticated to fall prey to a bribe of N2BN which Peter Mbah, owner of Pinnacle Oil, has been boasting he gave to our highly revered governor, Right Honourable Ifeanyi Ugwuanyi to give the PDP national leadership a month ago." On the one hand, the writers say it is a bribe; in the same breath, they say it is a gift to the national leadership of PDP. Which one do they want their readers to believe? If the alleged bribe money is a gift, it is commonplace that individual members of political parties support their parties with donations.
The allegation that the bribe is meant to convince the NWC of the PDP to adopt the list of delegates that would elect the gubernatorial candidate in Enugu State is a silly one. Mind you that "a month ago", the Ward Congresses which elected three ad hoc delegates in the state had not taken place. INEC and PDP national officials were on ground to monitor the elections. Enugu State PDP structure is solidly behind the able Governor of Enugu State. It is only people who are not on ground, and who rely on court litigations to win elections, that can think of influencing or bribing national or state officers to enable them to discard actual voter outcomes.
We at the Peter Mbah Media Organization know that in an age of intense social media, candidates of political parties do not go about boasting in the public domain that they have offered bribes to certain persons so that they influence the outcome of elections to their advantage. Not even naïve councillorship aspirants can do that.
In conclusion, we in the Peter Mbah Media Organization decry any elements that seek to blackmail the impeccable Executive Governor of Enugu State, Rt. Hon. Dr. Ifeanyi Ugwuanyi, that he is now a channel for transferring bribe money, or gifted money to influence the PDP national leadership to do the wrong thing.
This is really preposterous of The Enugu Patriotic Forum (EPF). Patriotism does not flourish through flimsy allegations and perpetration of falsehoods. The Peter Mbah Media Organization is not against the democratic principle of exposing fraudulent people who seek elective offices. We are only against those who smear and spread false allegations, without evidence, against innocent people. We beg these types of people to leave our Principal, Barr. Dr. Peter Mbah alone.
Peter Mbah media organization