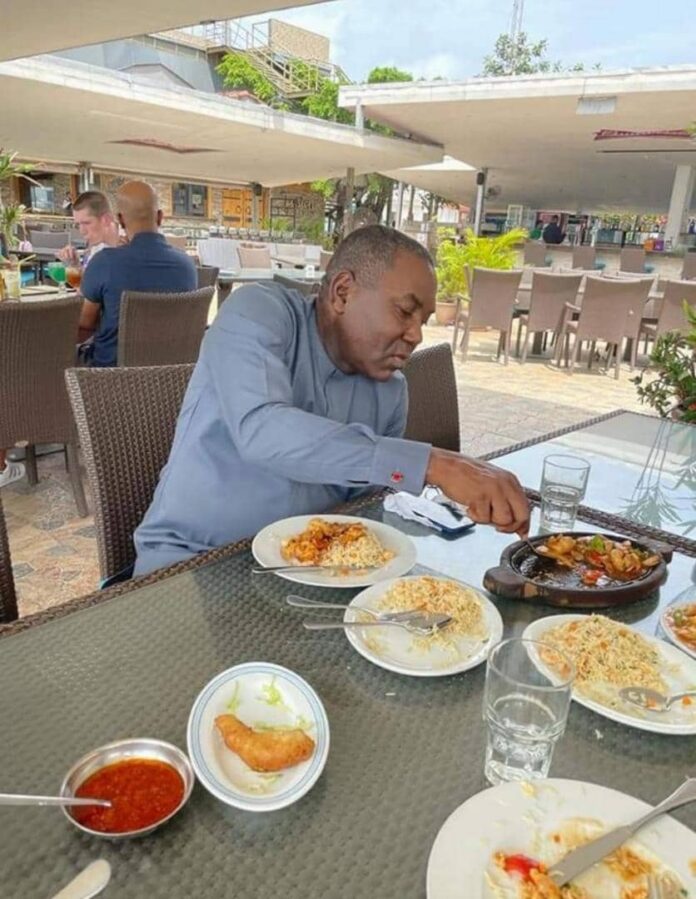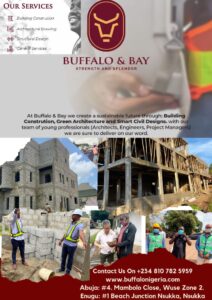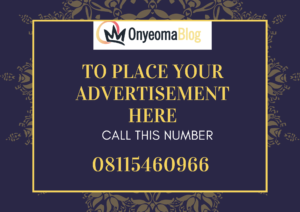 When a good graphic artist writes the figure six , it is most likely to be read as nine if you are on the other side of the divide. This is called perspective. A matter of position! We could be seeing the wrong and continue to insist to be seeing the right depending on where we stand. Just like a staggering drunk would affirm to 'no shaking' even when the legs are wobbly.
Ikem Okuhu is not as dazed as his skewed analysis suggests of the term Nrashi for which Governor Ifeanyi Ugwuanyi is identified. I took time to read down his 'chapter7' probably to see what good could come out of Nazareth! Ikem, it appears, did not take kindly to the refusal of His Excellency to accept his advice to 'gradually withdraw the moniker' Gburugburu which he didn't like. Oh dear!
He had devoted a full chapter of his book to get a pound of flesh from the governor for his non-acceptance of his weighed advice. It's a pity. According to him, Nrashi is annoying, primitive and a byword for state-sponsored corruption. Curiously, he maintains that Gburugburu stands for an 'obnoxious moniker' given to ' somebody for wasting time, running round in circles…'
Evidently, Ikem Okuhu has a strong axe to grind in criticising the governor. He even found the title 'Your Excellency' unbefitting for Governor Ugwuanyi and avoided the use of the title during his days with the governor even when it was expedient to do so. Haba Ik? Let me ask: is Gburugburu corrupt as a leader? Does he waste time? Or run around in circles? The writer may well battle with the questions to his delight! The innumerable achievements of Governor Ifeanyi Ugwuanyi will meet him halfway in the ring!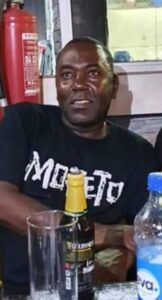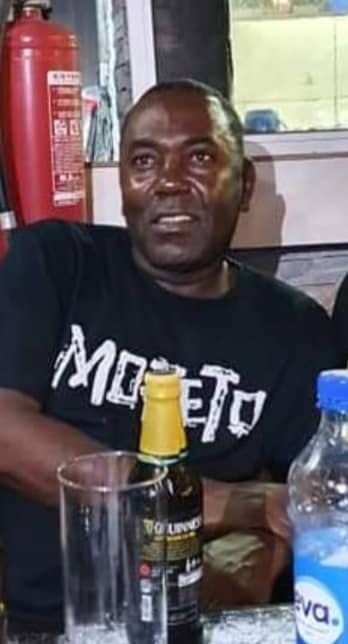 As a person versed in Protocol, I find this broadside attack on the office of the governor very misplaced. Would Ikem read up the meaning and use of the title Your Excellency, he'd discover that Chief Ifeanyi Ugwuanyi is eminently qualified to be addressed as such. Ikem's attitude (then) to refuse to address the Governor as such smacked of unwillingness to be respectful to his principal. It must be a case of familiarity breeding contempt. And the man was good to grant him audience! Haba Ik!
Read also https://onyeomablog.com/gov-ugwuanyi-signs-anti-open-grazing-bill-into-law/
Anyway let's look at his analysis properly (apology to Zebrudaya). I come not to attack but to put some things straight. Luckily, eminent minds such as Prof. Damian Opata and my friend Onyekachi Ugwu, Ahmed had written, elucidated and publicly published the defence to these terms (Nrashi and Gburugburu) relating Rt Hon Ifeanyi Ugwuanyi, the Governor. I need not do more.
I confess that I have not come across the book Eighteen Months in Neverland: Chronicles of My Daze in Government by Ikem Okuhu except the chapter posted. However, the title and the content foreshadow the idea that the author has not recovered from his 'dazed' status. He remains dazed about government. He rightly noted: "the governor took ownership of this word [Gburugburu] early in his political career and was well-known by it during his 12 years as a member of the Nigerian House of Representatives." Before he became governor, I had known him to reject titles.
When he was pressurized to accept titles as a form of goodwill and gratitude from those he had done some kind of favour, political or otherwise, he chose only one Gburugburu! And has maintained the name as the foremost alias to him. He accepted a few others like the Duluekenyi of Orba, which today is the highest traditional title in Orba and another which is the highest honour to any one of relevance to Udi people-just like GCON is to Nigeria. Chief Ifeanyi Ugwuanyi is the Oka-Omee II of Ngwo, a title which only the respected potentate of Wawaland His Excellency Chief C C Onoh held until he died. I don't know what irks Ik in the word Gburugburu .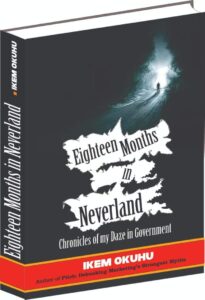 Anyone who asks would know that Nrashi and Gburugburu are a pair that synopsizes Ifeanyi Ugwuanyi's approach to politics. If Ikem is a keen listener to his words, he would note that His Excellency often says: onye voorr nwanne ye voorr, amoosu alaa . In other words, onye rashirr nwanne ye rashirr iwee laa! Let me hazard a translation which I hope would make the writer Ikem come to terms with the terminologies. Politically, if everyone could get a fair share of the dividend of democracy, there would be peace. The angle our dear Ikem did not want to pursue is whether his brother governor is living up to the presumed meaning of the words he utters. Be that as it may, there is peace in Enugu State, unprecedented peace. Could it be the outcome of this Nrashi philosophy? Enye ndi ebea enye ndi ebea… Excuse me!
Gburugburu is all rounder! To put it quite curtly, a jack of all trades master of all. In the face of financial aridity and political disenchantment that pervade our nation, it is only the likes of Gburugburu who would have managed successfully the divergent forces in the state.
Gburugburu became governor at the worst of times. Apart from the misfortune and pressure of having a different party at the center, the government braved two recessions and a dreary ENDSARS riot.
Ikem Okuhu is entitled to his opinion and interpretations. Nevertheless, it is unfortunate that he threw caution to the wind to depict a performing governor in the manner he did. That Governor Ugwuanyi is his brother was not enough to make him lower his gun.
Gburugburu is not offended. I know him. He would smile this away and get focused. The job at hand is worth sloths at play. Ivom-Igbo