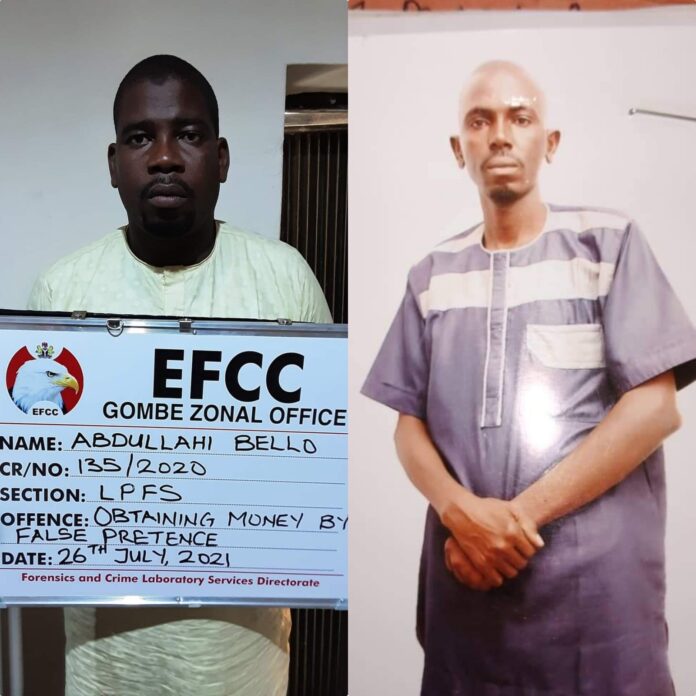 The Gombe Zonal Command of the Economic and Financial Crimes Commission, EFCC has secured the conviction of two land speculators: Abdullahi Bello and Usman Abdullahi Alkas both of whom were sentenced to one year imprisonment each on separate charges for defrauding their respective victims in Gombe and Bauchi States.
Bello who was arraigned on July 28, 2021, on a five-count charge of cheating under Section 320 of the Penal Code, was convicted by Justice S.Y. Abubakar of the Gombe State High Court, Gombe, after pleading guilty to the charges.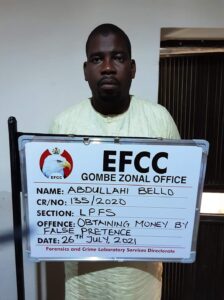 The convict was said to have convinced his victim Abdurahman Abubakar that he had two buildings for sale at Tumfre area of Gombe state and was paid the sum of Seven Million Naira (N7, 000,000.00) which he converted to his personal use.
Justice Abubakar however gave the convict an option of fine of Twenty Thousand Naira (N20, 000.00) on each of the five counts totalling One Hundred Naira (N100, 000) while ordering him to restitute the nominal complainant the sum of Five Million Naira (N5, 000,000.00) which is to be paid within six months from the judgment through the Gombe Zonal Command of the EFCC.
Similarly, the second defendant Usman Abdullahi Alkas was on July 28, 2021, convicted by Justice M.A. Sambo of the Bauchi State High Court, Bauchi. He was earlier arraigned on March 23, 2019, on a one-count charge of cheating to which he pleaded not guilty, leading to his full trial.
He obtained the sum of Five Hundred Thousand Naira (N500, 000.00) from Sani Nuru Matori by falsely representing to him that the money was payment for his landed property at DP7 behind Ramadan Press, Maiduguri Bypass, Bauchi.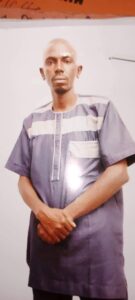 The investigation by the Commission however revealed that the said land belonged to one Col. Mohammed Balarabe Haladu (Rtd).
Having already restituted his victim of the total amount obtained from him, the trial Judge gave Sambo an option of a fine of Fifty Thousand Naira (N50,000.00).