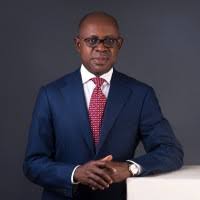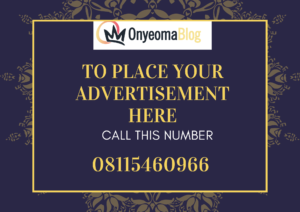 The political party Primary elections for the 2023 General elections is drawing closer, the search for a man of peace and tranquil mien to succeed the humble and peaceful incumbent Governor of Enugu state, Rt. Hon. Dr. Ifeanyi Ugwuanyi has also gathered momentum ;
The best man for the big job has been identified , a good and humble man who is for everybody ! A great son of Enugu state, a man of the masses widely coveted by people of many communities across the state for his level headedness, philanthropy and many heartwarming acts of charity that seek to promote human welfare.
Here comes CAPT. EVAREST NNAJI ( ODENGENE) who has all the essential qualities and makings of The Governor Enugu state verily verily deserve come 2023 !
Who exude enormous grace and reflect our values , one whose standard of humanity, care and alluring benevolence would surely be pleasant orchestra to our people .
Here comes a well traveled, intellectually mobile technocrat, an astute administrator, an accomplished entrepreneur, Vertical Reference and Long Line Pilot with a vision to liquidate poverty and navigate Enugu state on a flight to a development altitude that will make the people independent , confident and self reliant .
Capt. Evarest Nnaji ( Odengene ), brings with him, his entrepreneurial ingenuity that saw him metamorphose a start up business into Multinational Oil and Gas Aviation Concern in Africa, Arab and America, to create in Enugu state, a multi frontier wealth base that will fire up the state economy into enormous possibilities . Odengene will come with his admirable people management approach to create the most harmonious and secure environment for our people to do their businesses, thrive and prosper .
An employer of labour with over 1500 employees under his employment and a philanthropist who has trained many Pilots and Flight Professionals across the country.
Capt. Evarest is one philanthropist with an uncommon disposition to discharging individual social responsibility, he singlehandedly maintained, at huge personal cost, the Ozalla-Agbani-Akpugo-Amagunze roads for many years and presently, he is constructing a whopping 5.4KM Amagunze asphalt Road, a major construction work which has neared 90% completion ! This road construction is an individual intervention which Capt. Evarest Nnaji explained was motivated by his well considered need for individuals with the financial means, to support and compliment the unique efforts of the state Governor, Rt. Hon. Dr. Ifeanyi Ugwuanyi, in opening up and accessing rural communities through good road network in order to increase the economic development of these areas.
Read also Buhari Writes Reps, Seeks Amendment Of Anti-Money Laundering, Terrorism Financing Acts
A devout Christian of the Catholic denomination, the people of his community will not forget how he singlehandedly built the Holy Innocent Catholic Church Amagunze; a project way bigger than his personal home facility in Amagunze.
Odengene's acts of charity is worth commending , through his Odengene Foundation, he has offered material assistance to people and communities, awarded scholarships to innumerable number of students over the years and provided shelter to families in need !
Through his Foundation, many orphans and abandoned babies have been rescued and given dignifying life. The Odengene Foundation is uniquely humanitarian, the Foundation would not give up rescued babies and orphaned children for adoption, they raise and train them for their parents; ensuring their names are retained for their biological parents if they were known .
But for the somewhat awkward peculiarities of political endeavor, it would have been unnecessary, if Odengene's life style was to be strictly followed , to speak on record about his acts of charity and assistance to people and communities.
The solidarity and popular support his aspiration is receiving from all classes and manner of people and from all corners of the state did not come as a surprise , a good natured and God fearing man, Capt. Evarest Nnaji is generally acknowledged to be best equipped with the required charisma, human temperament , mental alertness, intellectual astuteness and leadership experience to navigate and berth Enugu state on the oasis of prosperity .
Capt. Evarest Nnaji (Odengene ) has it all worked out with inspiring leadership agenda and practical strategies towards achieving his mission and actualizing his enormous vision for ndi-Enugu, a vision to engage our teaming youths in rewarding and life fulfilling enterprises, a vision that will open doors of opportunity for the masses of our people , an agenda to transform Enugu into a bountiful food basket , an agenda for restoring prosperity in our homeland, eliminating youth restiveness and promoting the cause of peace in Enugu state.
By Okey Ugwuada Ezirigwe