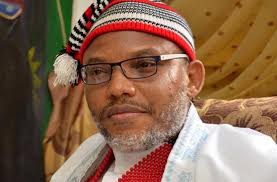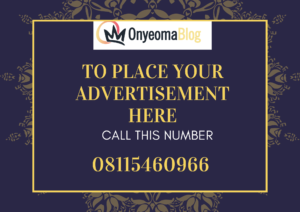 The Indegenous People of Biafra has declared one month sit-at-home starting from 5th November, 2021 in solidarity to the release of Mazi Nnamdi Kanu.
In a statement signed by Mazi Chika Edoziem during a live broadcast on Radio Biafra declared it.
"Our leader onyendu Mazi Nnamdi KANU has not committed any crime and you Nigerian government cannot continue to detain him illegally.
Read also Court Grants N5M Bail To 19-Year-Old Girl For Leaking Sęx Video Of Bayelsa Perm Sec.
"Yesterday in Court, journalists, lawyers that came for him, Igbo delegates, traditional rulers delegates and other people who came from the country and all around the world to witness his court case were restricted and denied access into the court premises by security agents and were kept outside under tight security. We cannot accept that. We can never allow our leader onyendu Mazi Nnamdi KANU to be tried SECRETLY and we can never also allow him to be tried under SHARIA law of any guise.
"Therefore, our DEMAND is:
"Our leader, onyendu Mazi Nnamdi MUST be released UNCONDITIONALLY on or before November 4, 2021 because he has not committed any offense known to any law.
"Failure to release our leader onyendu Mazi Nnamdi KANU on or before November 4, 2021, our one month Sit-At-Home begins on November 5, 2021 with exception of Sundays to enable people go to Church and worship God and pray for our leader onyendu Mazi Nnamdi KANU and pray for Biafra restoration and also buy things for themselves.
~ Mazi Chika Edoziem
IPOB/HDOS
Radio Biafra Live Broadcast
22/10/2021