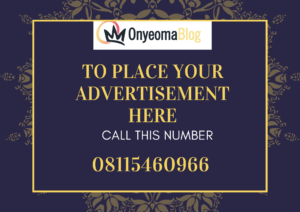 "Let me say something today. These are pictures of a married woman with another man in a reality TV show BBN. I am not going to the argument of the morality of the show. Morality is a question of private code or norms which the law has no business with. What I want to say is this…
When you sleep in same bed with married man or woman the law presumes that you have committed adultery. It is worse when there are pictures of kiss or kissing. The law will automatically presume adultery. But that is not all.
Read also https://onyeomablog.com/breaking-apc-sacks-yola-lg-caretaker-chairman-sulaiman-adamu-for-insulting-buhari/
When adultery is presumed as such, either the husband or the wife can lawfully seek to end the marriage on ground of adultery. The single guy or girl is liable for damages for the adultery. It means the innocent spouse can sue the single and claim up to the 90Million Naira winning prize for BBN as damages for adultery.
In this case, Tega's husband can collect the whole 90M from Boma as damages whether or not he wins the show. This is legal information. It is not legal advice."  P. D. Pius, Esq