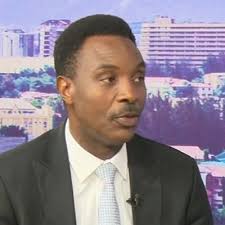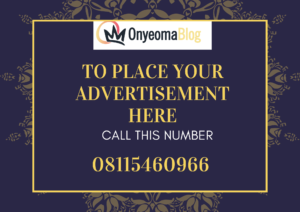 The foundation members of the All Progressives Congress APC in Enugu State, reiterates their commitment towards the administration of Dr Ben Nwoye, says, he is a worthy Leader with whom, they are well pleased.
The Group made this known in Enugu on Wednesday following a marathon meeting, where they analysed the events happening in the state especially within the Party.
The Group which is made up of the pioneer State Chairperson, Chief Mrs Joy Ebe, Pioneer Secretary, Mr Eva Asadu, Pioneer Ogarnizing Secretary, Hon Ifeanyichukwu Edeh(Ebekue), Pioneer Youth Leader, Distinguished Iyk Oloto, Pioneer Women's Leader, Lolo Queen Nwankwo, Mr Tony Ibekwe, Emeka Moses Ezeh, amongst others, said, the State Party Leadership of Barr Dr Ben Nwoye has done a lot in uniting the Party and equally exposing those Jonah inside the Party's Sheep.
In a statement signed by their members, Hon Humphrey Oloto and Hon Nwankwo Ngozi, They frowned at what the called "Failed Democratic coup" against the Party that was championed by the moles inside Party who are the body of Esau and Voice of Jacob and reasoned why those who called the Party names from the onset, would be interested in hijacking the Party.
"We the Pioneer members of the All Progressives Congress APC in Enugu State, have unanimously analysed the Leadership styles of Barr Dr Ben Nwoye and are very comfortable with his style of Leadership"
Read also https://onyeomablog.com/crime-microfinance-bank-md-bags-five-years-for-n4-7m-scam-in-bauchi/
"He has displayed the highest spirit of partisanship in running the Affairs of the Party as well working assiduously to put the Party in the Right shape ahead of the 2023 general elections"
"We are seriously saddened by the failed move of some never do wells in the Party, to hijack the Party from the hands of the genuine members by attempting to unconstitutionally remove the state chairman and wonder whether they are actually with their senses by not making adherence to the constitution of the Party "
" we will not tolerate such again because, their first felony was trying to steal the Peoples mandate during the just concluded Ward congresses which failed on ARRIVAL "
" We want all those involved to retrace their steps and embrace the Party with all their hearts"

The Group also called on the foundation leaders of the Party to be wary of all those prosophobic Entrants and avoid giving any organ of the Party structure to them as in Enugu, they have never been in APC.
They also warned that if nothing is done, that the Party risks loosing the implementation of the legacies of the founding FATHERS like Bisi Akande, Bola Tinubu, President Muhammadu Buhari , amongst others who made sure that the Leadership of the Party in Every State is handled by the members of the legacy parties that formed it, so as to not allow the Entrants from the PDP to hijack it.