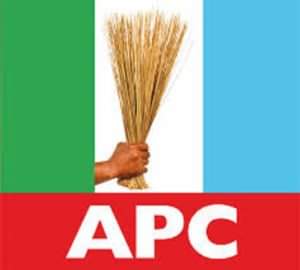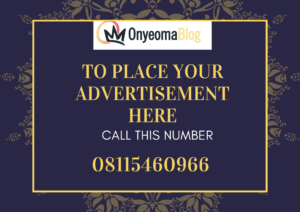 The Leadership of the APC Enugu Diaspora leaders Forum have expressed their utmost astonishment over Sen Ken Nnamani's comment on being ashamed to stay in Party that does not win elections.
Recall that the former Senate president had on Friday, during an interactive session with APC ward Congress Appeal committee, stated as thus " I feel ashamed of being in a party that does not win elections. That is why we want to rejig the party to bring in leaders who will not use it for business.
"However, we are beginning to see a new horizon and determined to do something differently with the new leadership we now have."
The comment which triggered negative feelings amongst the foundation members of the Party as well as other notable leaders of the Party in the State , to an extent made the foundation members to accuse the ex Senate president of being APC in the day and PDP at night through a statement made by the State caretaker committee Publicity Secretary, Chief Mrs Kate Offor on Sunday.
In a statement signed by the Group's National Director of information, communication and strategy, Dr Uzoh Edeh and sent to newsmen on Monday in London, they stated that Sen Ken Nnamani lacks the moral Right to castigate a peace loving political Party whose Entrance scattered.
Read also https://onyeomablog.com/cbcn-osinbajo-ugwuanyi-anglican-primate-felicitate-with-catholic-bishops-as-they-meet-in-enugu-clerics-hail-governor-strides/
They posited that, over 95% of the misfortunes experienced in APC Enugu State today was caused by Sen Ken Nnamani because of his Double standard political loyalty.
"We are seriously amazed at the statement made by Sen Ken Nnamani towards APC in Enugu State"
"This is someone who came into a peace loving Party and disorganised it with his selfish motives and interest of Enugu PDP"
"He has always been a PDP person that even in the 2017 Councillorship election that APC won in his Ward, he over turned the victory because, he was threatened by the Governor"
The Leadership of the APC Diaspora leaders Forum went further to reveal some of the misdeeds on Sen Ken Nnamani towards APC Enugu's stunted electoral victory.
They however, called all the genuine Party faithfuls to rally roround and fight their common enenemies, because, they came into APC alone with an intention of destroying the Party.
" While we agree that it is very regrettable that APC Enugu State so far have never won any election, but it is good that Sen Ken Nnamani answers the following questions.
"1) His meeting with the formal national chairman of the Party, His excellency Comrade Adams oshomole and with stake holders APC Enugu state, where he unequivocally stated that APC must not win every where, only to deliver his polling units to PDP and ensured that Party AGENTS who worked in areas where he Supervised were not paid.
"2) Will APC win elections where governor Ugwuanyi often give slots of council chairman to Sen Ken Nnamani, who brings the the council chairman of Enugu south Local Government?
"3)Will Enugu APC win elections when you are receiving plots of lands in choices area from Enugu PDP Government as a patronage for your Destructive works in Enugu APC?
"4) Will Enugu APC win elections whereby you are negotiated for 25% votes with PDP in the last general elections, only to fooled after fooling us
"5) Will Enugu APC win elections whereas, you were planting moles in *APC State Executive Committee?
"5) Will Enugu APC win elections where as, the gain accrued to the grassroot financiers, is being high jacked by you and the appointments therein, shared with just you and your relatives, PDP friends and concubines thus, abandoning the APC party faithfuls that suffered for the parties?
"You really should be ashamed of yourself"