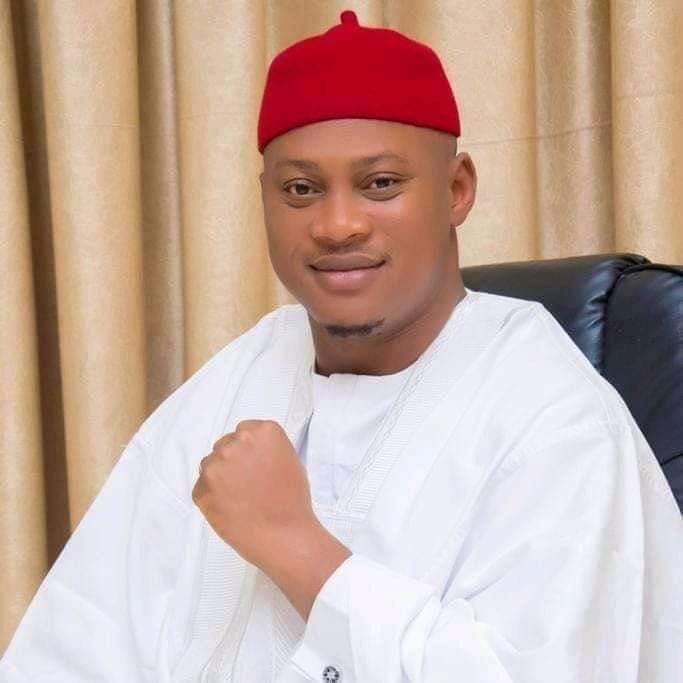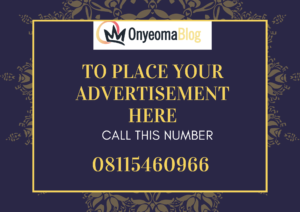 The saga surrounding the resignation of the Enugu State's Former Commissioner for Lands Surv Victor Chukwuemeka Nnam which has been receiving series of attacks on the former Commissioner, has taken another deep reaction from people across political parties.
Recall that Surv Nnam had on Friday, October 29th wrote a resignation letter which he addressed to the Governor citing "undue interference" as his reason where he also alleged that, some officials of the ministry were removed for "simply doing their jobs diligently" and also that
"My conscience will no longer allow me to continue to serve your administration while those innocent professional senior civil servants are punished for doing the right thing"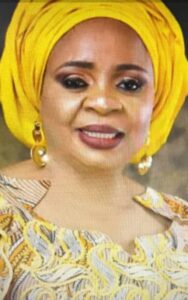 This singular act brought about a lot of reactions from the Coalition of Enugu State land owners(CESLO) the organised Labour, Nigerian Union of local Government employees NULGE , A former Chairman of Ezeagu local Government Area, Hon Chukwudi Ezinwa Some notable NGO's amongst others.
Annoyed by the development, a Chieftain of the All Progressives Congress APC and also a former Special Adviser to the Governor on Social Mobilisation, Hon Chief Mrs Kate Nnamani, has described Surv Nnam as an epitome of dishonesty whose chicanery has been exposed.
She stated that, Surv Victor Nnam is aware that his days were numbered due to the enormity of his baneful, debauchery and depravity but failed woefully in his attempt to play saint as he exposed his fatuity.
"Surv Nnam has through the Statements written in his resignation letter proven to be guilty of all the alleged abuse of Office"
"It is very clear that, he has been involved in a lot of illicit behaviours that are antithetical to the ethics of his profession"
"If notable organisations like Nulge, organised Labour, CESLO, respected individuals in Enugu State as well as some notable NGO'S can write series of petitions against him which prompted probe from Enugu State House of Assembly, it is a sign that, he should never be trusted with public Office again ".
It is on record that the House Committee on Lands has Indicted the Commissioner, the House Adhoc Committee on Land Grabbing and Racketeering also indicted the commissioner and lastly, a committee of the entire house during its recent interaction with the Commissioner indicted him stressing his unfitness for public office.
Read also Nigeria's Population Growth Rate Now Bigger Than Job Creation Capacity, Says Osinbajo
Hon Barr Mrs Nnamani went further and asked whether the World's best practice as claimed by Surv Nnam permits racketeering, illegal revocation of innocent Enugu people's land, illegal reallocation of lands, amongst other fraudulent activities.
She also questioned whether the World's Best practice allowed him to sell a land belonging to one Mr jerry Nwamaka ;who has filled a suit in Enugu State high Court over such act as Surv Nnam sold the land to himself, using an alleged close ally, Mr Jude Agu.
"It is very good that he mentioned World's Best practice as his cardinal reason for resigning. He needs to tell us whether it allows for land grabbing, racketeering, issuance of C of O without following due process, sale of individual lands to himself through the use of pseudo names amongst others "
" Surv Nnam should also explain whether the World's Best practice authorised for back dating of a land's C of O as well as, illegal sale of community lands. "
" Surv Victor Nnam should be ashamed of himself as he is a terrible example or role model for Enugu Youths. He had a faceoff with the State Assembly members who probed him and discovered that, he has been behind a lot of illegal deals". Even his media gimmicks couldn't save him from being recommended for immediate sack and being blacklisted from holding any public office in the future.
She however, called on the State Government and the legislature, to expedite actions of prosecuting the former Commissioner for Lands and putting a machinery in place to give justice to innocent citizens who are victims of Nnam's vicious actions and extortion.
"I call on the House of Assembly to immediately investigate all Nnam's activities in the Ministry of Lands over the last two years and come up with a comprehensive report for Enugu citizens to see. I also call on the State government to direct the security agencies to immediately arrest Nnam and charge him for abuse of office, criminal breach of trust and fraud.
" This Would set a good precedence that, corruption and abuse of public Office is not tolerated in Enugu State "
" I call on the citizens not to Politicise this issue as it is indeed a serious issue which needs a serious response"