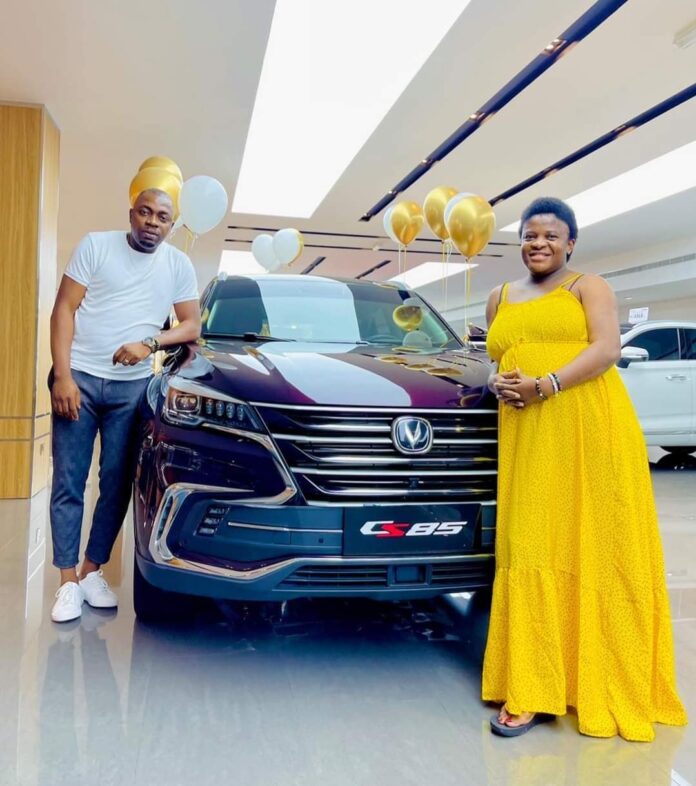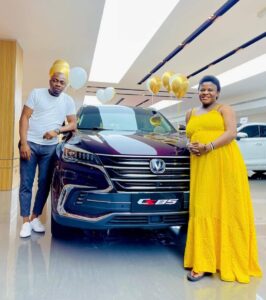 The Controversial Angela Nwosu Popularly known as Digital Ogbanje has gotten a gift of brand new Acura SUV from her Husband, Nnaemeka Soundmind after she was delivered of a bouncing baby girl.
Angela Nwosu was Delivered of a bouncing baby girl few days ago and her Husband, Anambra born billionaire Nnaemeka Soundmind has bought her the latest Acura SUV in appreciation for her safe delivery.
Angela Nwosu took to her Facebook page and wrote:
"Skruuuuuuuu 🤸🏾🤸🏾🤸🏾🤸🏾🤸🏾🤸🏾🤸🏾🤸🏾🤸🏾🤸🏾
My ultimate Anambra husband Nnaemeka Soundmind Austin gave me a push gift. Brand new 2021 car. Tear rubber mehn. Zero mileage. Omo, burst my head 🤸🏾🤸🏾🤸🏾🤸🏾
My baby will be cruising in a car made same year she was born, choiii. Aria the multi millionaire baby didn't come to play at all. I am so happy. This husband of mine keeps melting my heart. ❤️
Super duper congratulations to me. It's been back to back celebration in my life, since I met my husband.
angienation.
Udo!