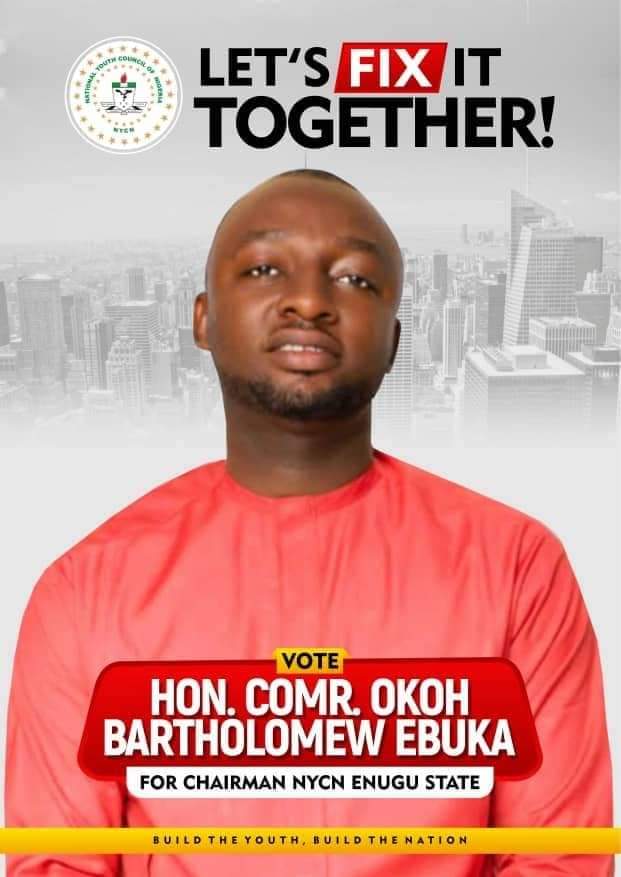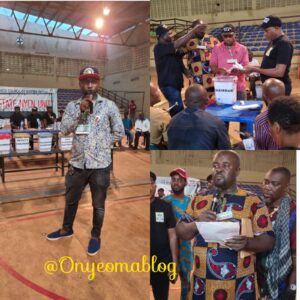 The 2021 Congress of National Youth Council Of Nigeria, Enugu State chapter that held on Monday has come to an end and winners have emerged.
The Election of NYCN Enugu State chapter that held at Nnamdi Azikiwe Stadium Enugu that started with accreditation and preceded with voting at about 2pm and ended at about 11pm.
The contestants for the post of chairman were 10 in number but few hours to the election, about 4 candidates withdrew their candidature leaving 6 contestants – 1 female and 5 males to the contest.
The Chairmanship Result goes thus;
Comr. Atu Frank 14 votes
Comr. Nnaji Paul Uchechukwu 20 votes
Comr. Onovo Jennifer 15 votes
Comr. Nnalue Okafor 49 vites
Comr. Chisimdi Okoh 63 votes
Comr. Ebuka Okoh 135 votes
Comr Ebuka Okoh who scored highest votes therefore, declared winner of NYCN Enugu State chapter to replace Comr. Nnaemeka Ugwu.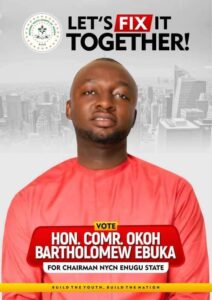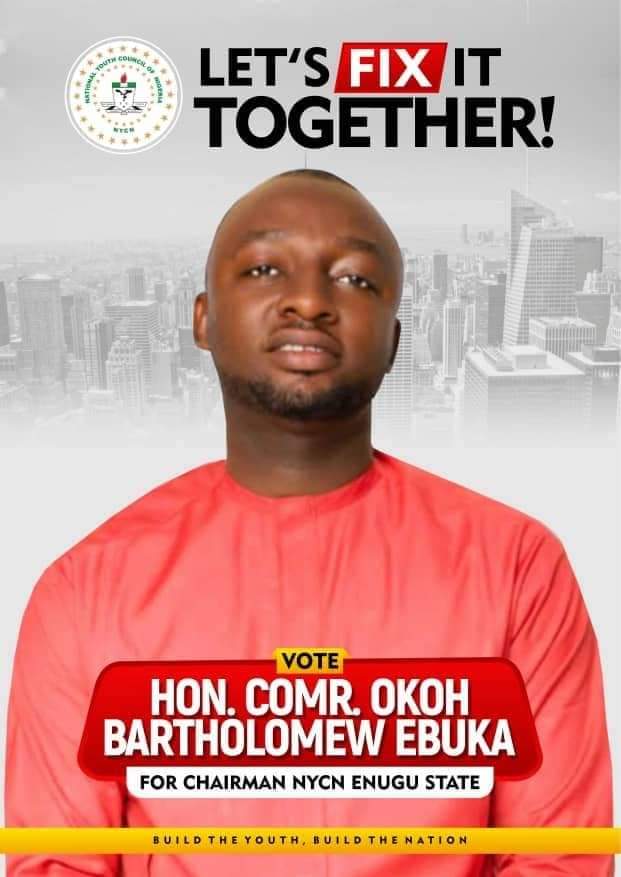 This result was announced by Comr. Ogechukwu Nnamene, the Electoral Committee Chairman and he was hailed for conducting a hitch free election.
Comr Sebastine Prince was also hailed for organising a peaceful Congress despite several pressure mounted on the Congress Planning Committee ab-initio.