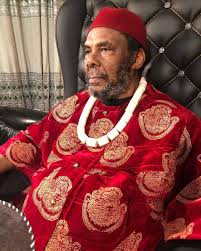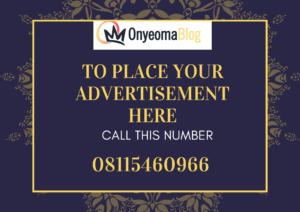 Veteran Nollywood Actor, Pete Edochie has urged South East Leaders, especially Governors to put the interest of the region ahead of their personal interests.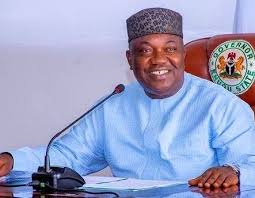 Edochie who gave this advice in a video interview with NANI BOI TV, also encouraged the governors to have regular meetings that can bring about development and transformation in the South East.
Recall that the South East Governors held several meetings in different occasions in 2021 which focused on the open ranching in the South East amongst other pertinent issues.
Reacting to the meeting, Edochie said, "I am praying for a lot of things. Matthew 7 versus 7 says; 'ask and you shall receive.' On that note, I'm begging God to help South Eastern governors. I do hear most times that the Northern Governors are always having meetings and whatever the outcome is, they implement for us all. What stops South Eastern governors from doing same? Who really did this to us?"
He  went further to say, "However, one day I heard that the southern governors will hold their regular meeting at Asaba. Some of my colleagues informed me that what I had been praying for was about to come to pass. As God may have it, the meeting indeed held at Asaba successfully and all the Igbo governors were in attendance. I was so excited because some important issues were discussed. They jointly agreed that it's high time Herdsmen looked for a ranch to start rearing their animals because they were already causing lot of damages, especially to people's farmlands."
Read also Army GOC Commends Gov. Ugwuanyi For Cordial Relationship Between Enugu Government And Military 
Following the subsequent meetings of the southern governors that were held in Lagos and Enugu respectively, where many governors especially the South-East Governors were physically absent except Enugu State Governor, Edochie registered his displeasure  and said; "Eastern governors should understand that they need to lead from the front, while the people follow." He went further to extol Ugwuanyi for making himself available at all the meetings.
"After the meeting at Asaba, they agreed to hold the next one in Lagos. However, it was only Enugu State Governor, Ifeanyi Ugwuanyi that was present at that subsequent meeting. Other governors sent representatives."
"It is important to note that, it is not all fights that a mother fights for her child. How could a meeting concerning your people be scheduled and you will not be present to fight for their rights? You all came out to the one held at Asaba and we were all excited about it, then came the one of Lagos and you did not honour it. The absence of other Igbo Governors at the Lagos meeting held, really saddened us. Only Enugu State Governor was physically present."
"Another one was held at Enugu State closer to all the Eastern Governors, yet they didn't make it in persons, but sent representatives again. Well, maybe there was a reason behind them boycotting these meetings but we the indigenes are not happy with the outcome. As much as we are trying to see if we can get an Igbo President for 2023, if an Igbo governor is to be picked and Ugwuanyi makes it, would you blame him? He is the only one that has shown concern, making it obvious that whatever concerns ndi Igbo is of great importance to him. This is not how it ought to be, let all the Eastern governors have the good of Ndi Igbos in their minds. They are our hopes for better lives of Ndi Igbo. I also want to sincerely appreciate Governor Ugwuanyi for his unavoidable presence in all the meetings held. He was also the first to implement the outcome of the meeting in his state."