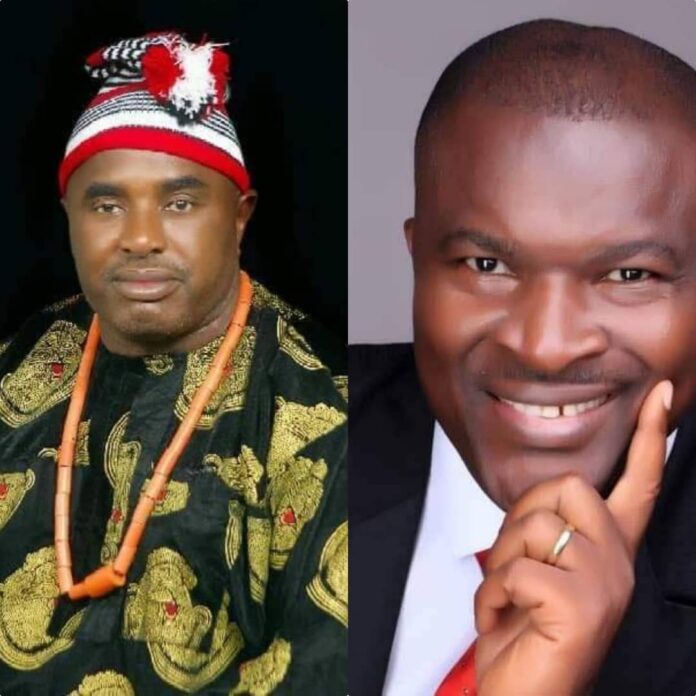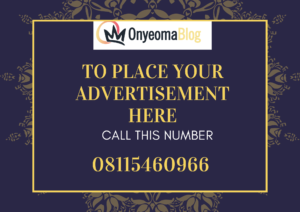 As the 2023 politics intensifies, Hon. Peter Chigozie Okonkwo popularly known as Ohamadike and the immediate past Commissioner for Local Government, Enugu State, has written an open letter to Hon. Pat Asadu who has obtained nomination form for House of Representatives, to represent Nsukka/Igbo-Eze South Federal Constituency for the 5th term.
Ohamadike in an open letter to Asadu, advised him step down his 5th tenure agenda because it will not come to pass.
The letter reads;
"OPEN LETTER TO RT. HON. DR. PAT ASADU
"My dear brother, Hon. Pat Asadu,
It has become necessary that I openly write you on the impending calamity you want to place on our people by seeking a 5th tenure in the Federal House of Representatives. This is for posterity.
"Hon. Sir, recall when I was prevailed upon at the eleventh hour to step down for you, allowing you a 4th term which you coveted even with tears, a valid discussion and firm assurances were made regarding 2023. As a loyal Party man, I unconditionally accepted the decision in pain and went ahead and campaigned for you in all the Communities of Nsukka LGA. Sir, your processing a Normination Form to contest HOR for the 5th term is shocking and unbelieveable.
"It is true that selfishness beclouds every sense of reasoning. This has always been the fate of men who do not know when to stop or pause. But, if you look back, reflect on your humble beginnings, your mileage and monumental succeses so far, wouldn't you rather be thankful to our people and offer thanksgiving to God?
16 years in the HOR, an opening that belongs to the entire Igboeze South LG and Nsukka LG!!!
"After 16 years of amassing so much wealth for yourself, with only 2% of it trickling in, in form of last-minute scheme projects you have recently embarked upon to achieve your Evil 5th Term, is it not time to thank Nsukka and Igboeze-South people for the unique opportunity and leave the scene?
"My brother, Pat Asadu, do you know that 16 years is sufficient to have produced two Leaders with cognizant experience in National Assembly matters in both Nsukka LG and Igboeze South LG. These two Leaders would have increased our collective voice within larger Enugu Political Circles. Now, it is just Pat Asadu and Pat Asadu alone!
Read also Enugu Govt Apoints Prof. Okolie As ESUT New Vice-Chancellor 
"My brother, do you really know that your overstay in the HOR has negatively impacted on our people of Igboeze South, destroying the goodwill and oneness with our people in Nsukka divide ?
Don't you understand that should your Evil 5th Term succeed (God forbid!), you would be cutting-off two generations of Leaders from Igboeze-South form the HOR should their Nsukka brothers and sisters decide to take a pound of flesh and go the way of Pat Asadu!!
"Your Boasts are Loud & Clear
You have boasted that you will "handle" National PDP leadership at Abuja with the huge volume of wealth you've amassed. We scooped from your inner circle that you have paid out several tens of millions of Naira as Advance Payments to fraudulently procure the Result Sheets for the forthcoming Primary Elections.
You have also boasted that you've so much money to upstage our Leader, the Governor, in Abuja over the upcoming Primaries. You've equally announced (maybe sarcastically or derogatorily) that you are grooming your son to takeover from you after 20 years should your Evil 5th Term succeed.
"My brother Pat, you are wrong, for the Word of God says in *1Samuel 2:9 "He will keep the feet of His Saints and the wicked shall be silent in darkness for by tstrength shall no man prevail"*
Your strategy of buying Nomination Forms for some misfits and Land Thieves in Nsukka LG will not triumph!
"The money you are using to buy some miscreants in Nsukka LG through a former Commissioner and Party Leadér will equally not triumph!
The spiritual altars urging you on will not triumph!
Your Evil 5th Term Agemda will not triumph!
Remember the predicament of Biblical King Ahab and the lying spirits in 1King 22.
"Osuofia, you are sufficiently intelligent to know that now is the time to bow out – when the outcry is loudest. If you show leadership by bowing out honourably now, you will be reckoned as a great Leader in Nsukka Igboeze-South Federal Constituency and this will open greater door of compromise for you in future.
Be guided properly my brother and friend.
Hon. Peter Chigozie Okonkwo.
OHAMADIKE
Ohamadike has also picked his Normination Form for thesame position, saying that Pat Asadu can't go back for 5th tenure .