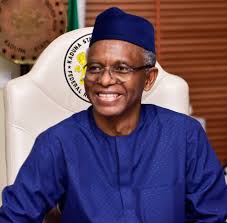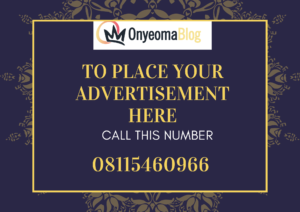 Ahead of the forthcoming primary of the All Progressives Congress (APC) in Kaduna State, Governor Nasir El-Rufai has thrown his support for the Senator representing Kaduna Central, Uba Sani, as the consensus candidate of the party in the 2023 general election.
The decision was taken at a stakeholders' meeting of the party where the Governor asked them to rally around Senator Uba for the governorship seat.
This was disclosed by one of the governorship aspirants and El-Rufai's former Chief of Staff, Sani  Abdullahi in a statement in which he also announced his withdrawal from the race.
He said he has accepted the decision as God's will and will not go contrary to it.
Abdullahi stated that he will abide by the directive of Governor El-Rufai and the party's decision. According to him, he has been asked by the governor to obtain the form for the ticket of Kaduna Central Senatorial District,  a position currently occupied by Senator Uba Sani.
Read also Four Unknown Gunmen Enforcing Sit-at-home Killed By Soldiers In Aba
He, however, thanked Governor El-Rufai for his mentorship and unwavering support. Abdullahi assured him that he would continue to work for the success of the APC in all elections.
READ THE FULL TEXT BELOW:
At a meeting on Wednesday, the Governor directed that we rally round Senator Uba Sani for the Governorship seat. He has asked that I pick up the form for the Senatorial seat for Kaduna Central.
While this outcome is not what we have planned or hoped for, we have accepted it as Allah SWT's will who provides to whom he wishes, when he wishes. Therefore we have entrusted our future to Him and prayed the State and the Nation will have the best of leaders in 2023.
I remain grateful for Mallam's mentorship and for your unwavering support, which I do not take for granted. I had earlier purchased the APC Governorship form but will be picking up the Senate form as directed inshaAllah.
I hope we can continue to work together for the success of the APC in all elections. Your support is not taken for granted and will always be remembered and appreciated.