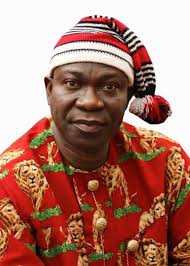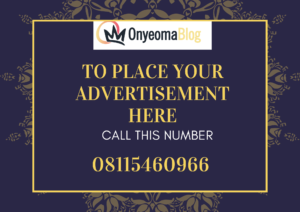 Several intrigues and conspiracies are beginning to unravel among the senatorial districts and governorship aspirants in Enugu State as the political parties fine-tune strategies to either select or hold primaries for their flag bearers in the 2023 gubernatorial election.
The group, known as Nkanu West for Good Governance (NWGG) under the umbrella of the People Democratic Party Youth Wing in Enugu State made the declaration this weekend after a brief stakeholders and leaders meeting and consultation in the local Government.
On the forthcoming governorship election in the state by 2023, the national coordinator of the group Mr. Anthony Iyiegbu said, "While reiterating that the PDP must continue its Zoning formula for the Governorship elections, we wish to commend all the Gubernatorial Aspirants of our party in Enugu State, for their mature politicking. We also want to remind the state and national governing body of our party of the zoning formula in our state which prevents marginalisation of any group."
Read also Gov. Obiano Replies EFCC, Says He Will Relocate To US At The End Of His Tenure. 
He further said, "Coming to the issue of zoning, I want to tell you that we are resolute to continue and sustain winning of elections and to retain power in Enugu State for PDP, our party. We all know the zoning arrangements we are talking about and we are also determined that credible candidate emerges with a free and fair primary but those candidates have to come from Enugu East Senatorial zone and not the West zone as some trouble makers have been going around taunting and nominating Senator Ike Ekweremadu for the role which, of course, is an invitation to crisis that will do nobody any good."
"It is only reasonable, just and fair that the only senatorial district to produce a governorship candidate for the party in 2023 in the state has to be, Enugu East Zone", he declared.
His words, "We have gone too far in this journey, we have had series of meetings, we have made compromises in times past to ensure equitable distribution of power in the state, we cannot afford to recant our position as a people and as a party."
"I challenge the trouble makers and their pay master, Senator Ike Ekweremadu, to show evidence why power should not shift to Enugu East zone. Furthermore, this is the zone that has shown the most loyalty and commitment to the PDP in the state, returning the highest number of votes for the party in all elections since 1999. The records are there at INEC for anybody to verify", he asserted.
Nkanu West for Good Governance (NWGG) charged all PDP faithful and political actors in Nkanu West LGA, Enugu East zone and our state in general, to remain resolute in the demand for the rights of our zone, as a demonstration of loyalty to the party position which has guaranteed and continued to produce peace, equity and justice in our dear state.
We therefore also call on our hardworking peace loving Governor, Dr Lawrence Ifeanyi Ugwuanyi, to shout at the Devil and his agents roaming around our dear peaceful state, and enforce the zoning and shame the greedy and insatiable trouble makers.
We also assure our dear Governor, leaders and founding fathers of our readiness to forcefully and physically confront the troublemaker, in no distant time, should that becomes the only language he understands. We made him and can tame him. Okra adi akakwa onye kuru ya