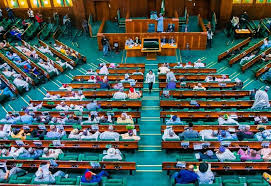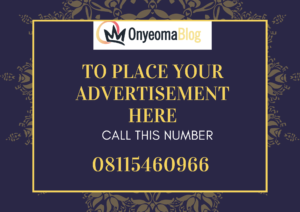 No fewer than six current members of the House of Representatives have been elected to the Senate in the National Assembly Election held on February 25, 2023.
According to the list of winners of the election so far released by the Independent National Electoral Commission, the lawmakers move from representing federal constituencies to senatorial districts.
There are also two former members of the House joining the Red Chamber. They include the current Majority Whip of the House, Mohammed Monguno, who is representing Monguno/Marte/Ganzai Federal Constituency in Borno State at the House. The APC member will represent Borno North Senatorial District in the 10th Assembly.
There is also Adeyemi Adaramodu, who will represent Ekiti South Senatorial District on the platform of the APC. He is presently representing Ekiti South-West/Ikere/Ise/Orun Federal Constituency in Ekiti State.
From Abia State is Darlington Nwokocha, representing Isiala Ngwa North/South Federal Constituency. He will now represent Abia Central Senatorial District under the Labour Party.
In the next Assembly, Simon Mwadkwon will switch from representing Barkin Ladi/Riyom Federal Constituency to Plateau North Senatorial District in Plateau State under the Peoples Democratic Party.
Similarly, the lawmaker representing Zango/Buare Federal Constituency, Nasiru Sani, now represents Katsina North Senatorial District under the APC.
From the same Katsina, Muntari Dandutse, the lawmaker representing Funtua/Dandume Federal Constituency will now represent Katsina South Senatorial District under the APC.
There are also two former members of the House who have now been elected to the Senate.
One of them, Kawu Sumaila, represented Sumaila/Takai Federal Constituency for three terms (2003-2007, 2007-2011 and 2011-2015) under the 6th, 7th and 8th Assemblies. During the period, he was Deputy Minority Leader of the 6th and 7th Houses.
Sumaila has now been elected to represent Kano South Senatorial District under the New Nigeria Peoples Party.
The other, Sunday Karimi, left the House in 2019, where he represented Yagba-East/Yagba-West/Mopamuro Federal Constituency in Kogi State. He has now been elected to represent Kogi West Senatorial District under the APC. Punch